Five challenges for atheists and secularists in 2016
From
Michael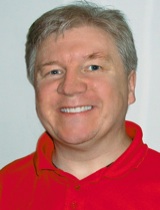 Nugent
of
Atheist Ireland
.
These are my five challenges for atheists and secularists in 2016.

1. Oppose the silencing word 'Islamophobia'
2. Promote robust civil dialogue not Internet rage
3. Normalise the use of the word atheism
4. Promote fundamental human rights
5. Promote ethical secular democracy
Read full article here
[VIDEO] 7 Myths About Atheists
From the channel of
JaclynGlenn
Atheists Today Spotlight EP1 - Ash Pryce
First and only (so far) Spotlight episode.
Mid-Ohio Atheists event July 21
Mid-Ohio Atheists will host a regional atheist picnic at noon Sunday at the North Park Shelter in Mohican State Park.
The picnic is a family event for atheists, freethinkers and nonbelievers. It is a chance for local religious leaders and believers to take part in a social event and see that nonbelievers are not much different than themselves. It is not a setting for arguments or debates.
The picnic will include a contest to benefit Harmony House, a homeless shelter. The contest will be judged on who brings the most toilet paper, trash bags and paper towels for donation. Prizes will be awarded.
Five speakers are scheduled, and there will be activities for children and adults, including cornhole and Frisbee. Speakers include Frank Zindler, director of American Atheists Press, on "Why only atheists can save the world;" Rachel Johnson, student and podcaster, on "Atheist Activism;" Dan DeMurra, atheist activist and organizer, on "Life Beyond Faith;" Douglas Whaley, OSU professor emeritus, lawyer, LGBT activist and author, on "What atheism can learn from the LGBT movement;" and Shauna Strand Sowga, sociology professor at Columbus State Community College, on "How secularism has affected my life."
Mid Ohio Atheists is actively building an atheist community in the Mansfield area by having social and educational activities for members. Pub nights and movie nights are regularly scheduled events. A Mohican River canoe adventure is being planned for August and a trip to the Cleveland Museum of Natural History is planned for fall.
For details, email at
Mid-Ohio Atheists
or go to
midohioatheists.org
.
[Video]Abbie Smith: Evolution and HIV
4 minutes and 24 seconds of awesome.


From the Youtube channel of TheThinkingAtheist
For those not familiar with Abbie Smith, you can visit her ScienceBlog,
ERV
.
Forum Quick View Panel